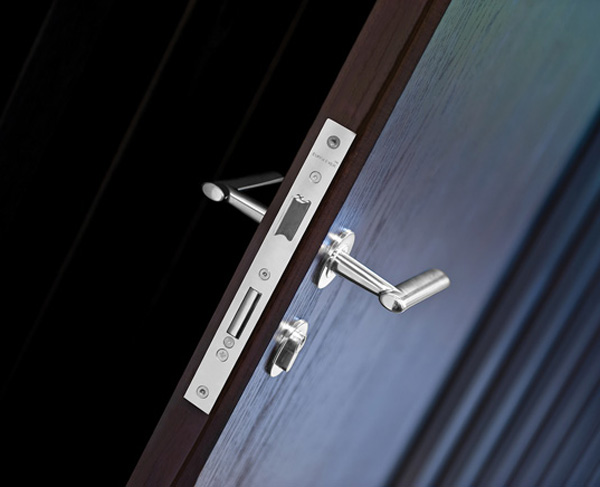 Index Building | Dubai, UAE
PROJECT OVERVIEW
The Index Building is an elegant 328 metre multi-purpose tower featuring corporate office space, luxury apartments and retail areas. The offices and apartments are designed with light, space and minimalist principles in mind while maximizing external views. The project, located at The Dubai International Financial Centre was designed to project Dubai's aspiration to become a leading corporate hub providing world class accommodation facilities to the educated jet setting bankers. In line with this aspiration, world renowned, award winning architects Foster and Partners were commissioned to design a modern iconic building to meet the expectations of this demanding Clientele whilst maintaining a minimalistic design and providing a cost-effective yet functionally pleasing building.
IRONMONGERY SPECIFICATION
All hardware was supplied in Grade 316 satin stainless steel finish with bespoke lever furniture and pull handles especially manufactured in solid bar stainless steel with matching Eurolever accessories. Bespoke door signage was integrated into the apartment door viewers to meet Foster and Partner design intent and signage requirements as stated by Dubai International Financial Centre. Concealed door closers and hinges were used wherever possible in keeping with the design brief: "simplistic and concealed".
MANUFACTURING SUPPORT
Bespoke special solid bar lever and pull handles were manufactured to meet the architect's requirements. Samples, produced in advance, were approved prior to production whilst several visits to works by the client provided the comfort and peace of mind to all parties.