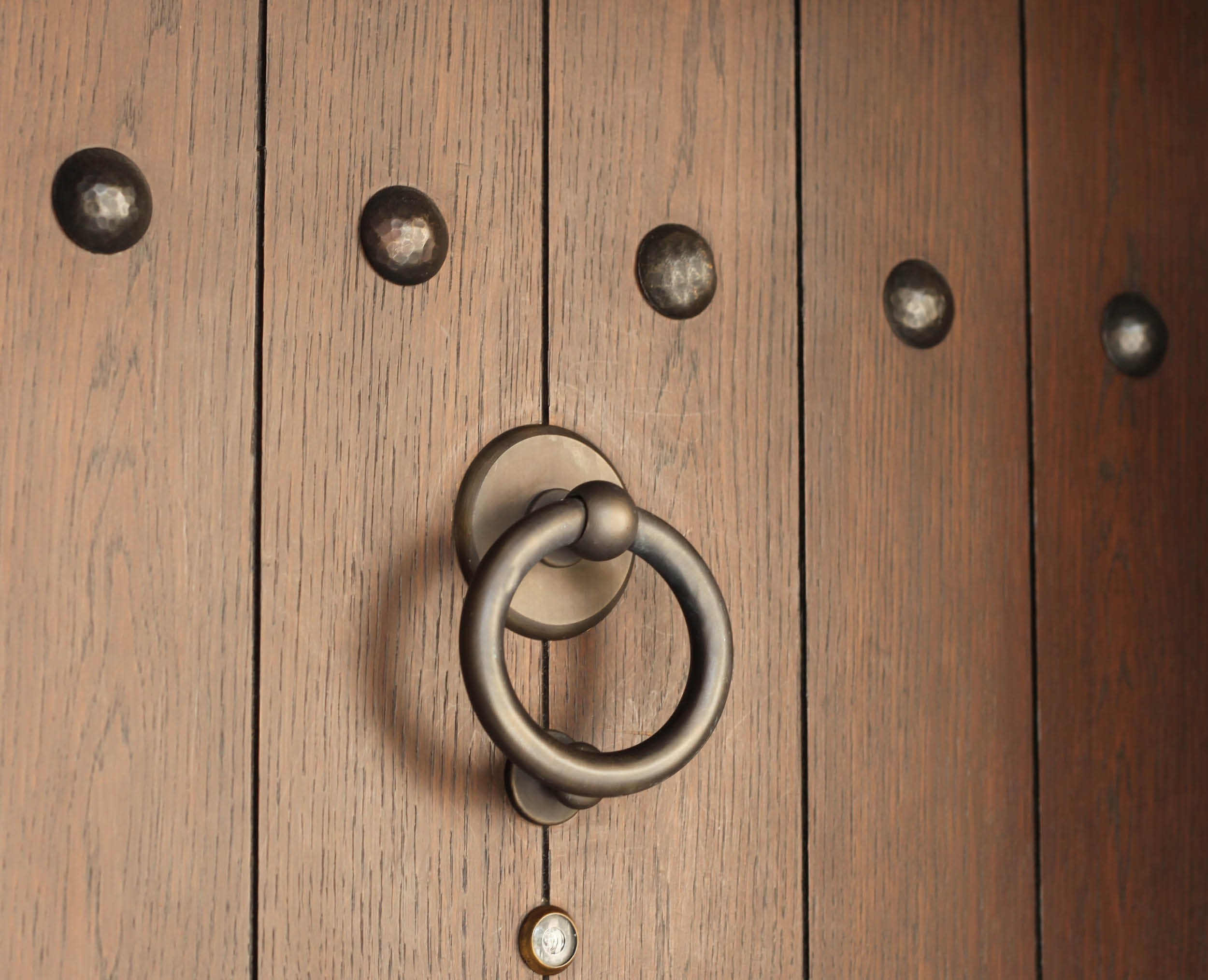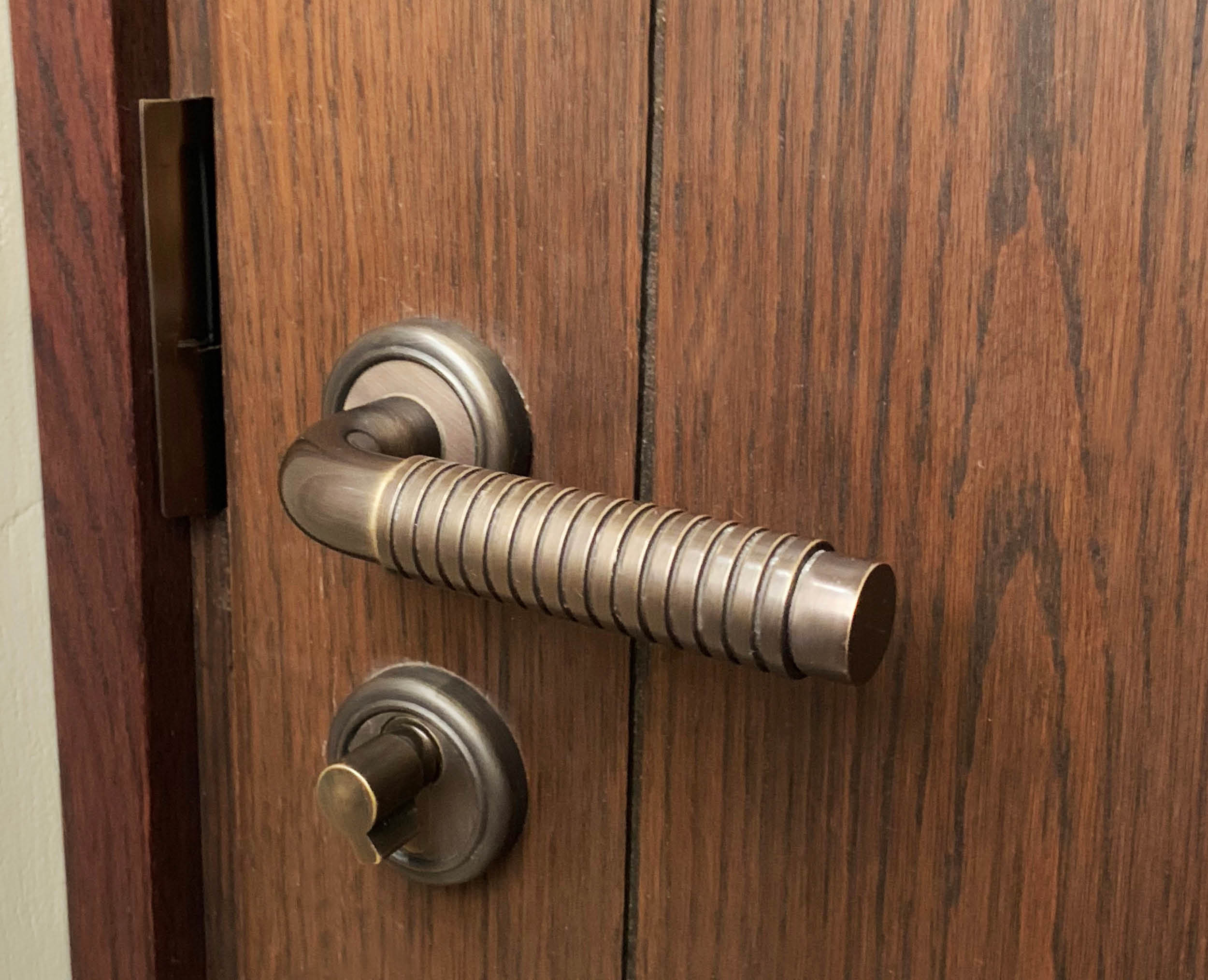 PROJECT OVERVIEW
In line with the vision of H.H. Dr Sheikh Sultan bin Saqr Al Qassimi, Ruler of Sharjah, to make Sharjah a cultural centre for the UAE, several existing historical buildings were refurbished and a number of other buildings in the same traditional style were constructed to recreate an old Arabian Hospitality guest-house within the cultural district of Sharjah to be called Al Bait.Silver Shore was approached by the architectural practice Godwin Austen Johnson and asked to develop a line of bespoke architectural hardware products inline with the project's desired theme and atmosphere.
IRONMONGERY SPECIFICATION
Silver Shore paralleled with Eurolever to achieve the design intent. In doing so, Silver Shore tapped local and the international expertise to develop the relevant products.Additionally Silver Shore supplied all the bespoke finish cupboard furniture as well as the mechanical door hardware in a matching tailored finish providing a project solution based on the designers vision. The client, to ensure the bespoke finish is maintained throughout all the hardware supplied, asked Silver Shore to supply the access control hardware including electric strikes to secure the guest room entry doors operated by a hotel guest room software.Silver Shore also supplied the back of house hardware in minimalistic design manufactured in grade 316 stainless steel finish.Finally, a master key hierarchy proposal for the various individual buildings was created and presented for approval, with cylinders supplied in a customized finish for the front of house and satin nickle finish for the back of house.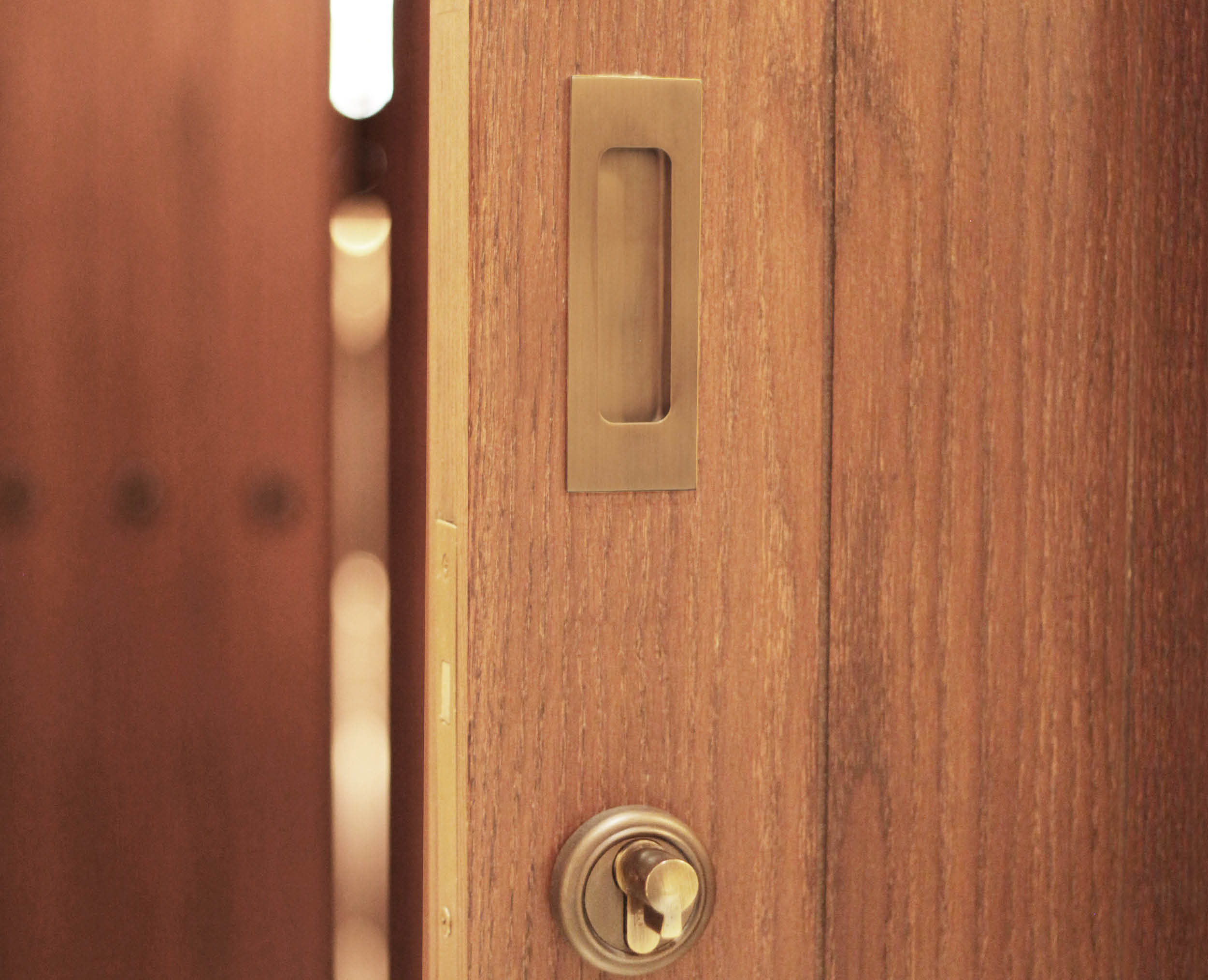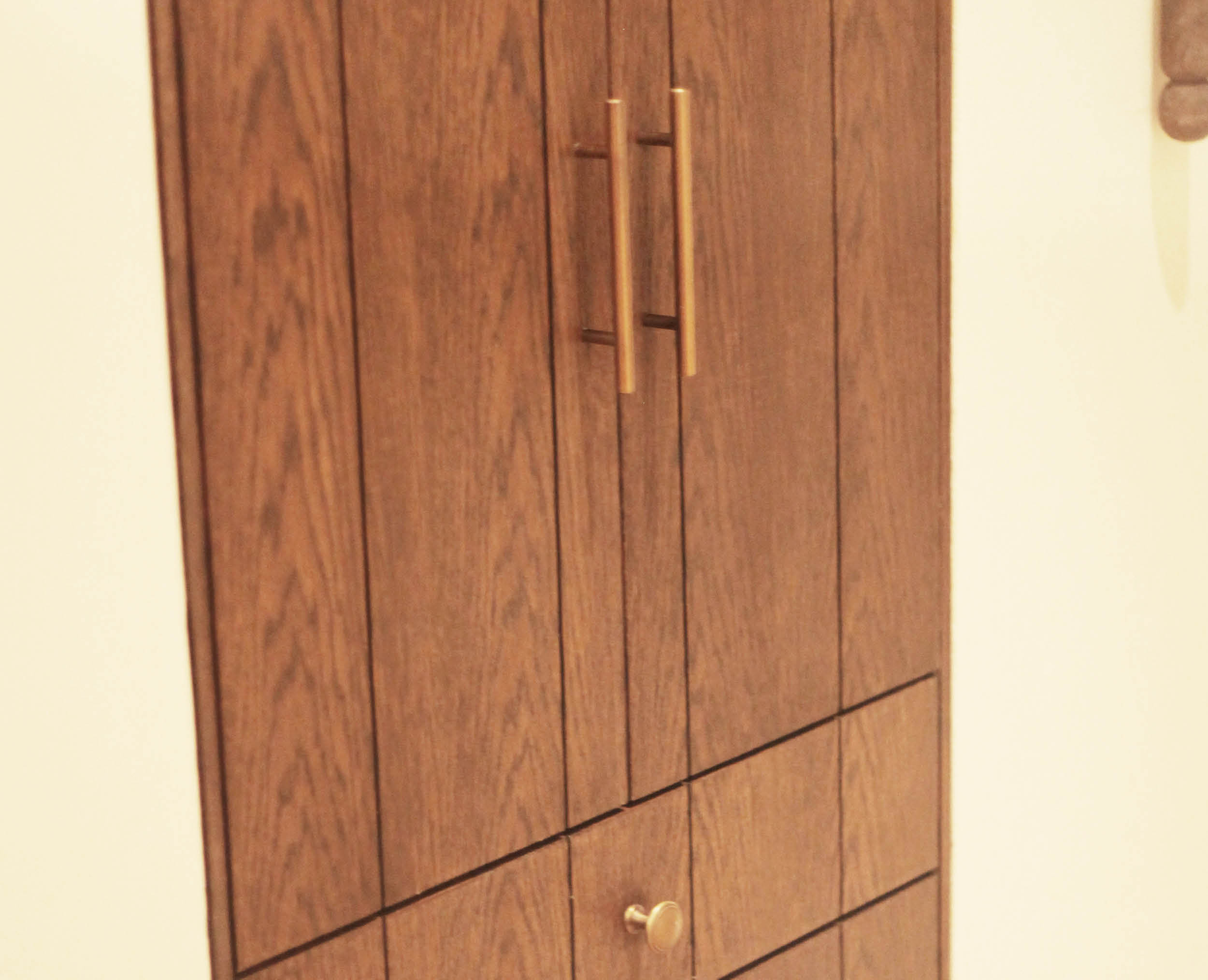 Given the unique nature of the project, Silver Shore's challenges were on three fronts:
A. Working with Eurolever to develop a bespoke complimentary set of lever handles and pull handles inline with the client's vision meant optional design concepts were presented over a period of several weeks with the final selection translated into a 'touch and feel' prototype, produced in the U.K and presented in the U.A.E for sign off allowing Eurolever to produce the required tooling, the first phase to enter production.
B. Silver Shore tapped into the local market manufacturing community seeking their assistance in reproducing the studs, knockers and bolts for the heritage doors.
C. A major challenge was to ensure the consistency of the hardware finish throughout the products supplied. Silver Shore approached this challenge by providing the architect with control colour swatches from which he selected an approved finish. Silver Shore had to ensure all items manufactured were finished to the approved control swatch, a daunting task given the spread of manufacturing locations throughout Europe, the U.A.E, and subcontinent.